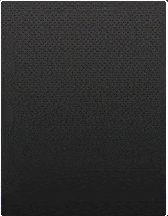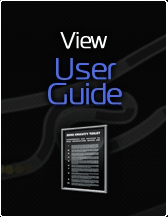 | | |
| --- | --- |
| News | |
2 WORLD TITLES ALSO IN 2017!


CORSARO WIRELESS SYSTEMS KEEP RULING!


After two 2016 World titles, in 2017 CORSARO also wins 2 NEW TITLES in Karting with two different teams (CRG FACTORY, ZANARDI-CHIESA CORSE). The product refinements and evolution over the last two...


» More info

NEW PRODUCT !


Stealth GPS-4


DOUBLE CONSTELLATION GPS + GLONASS TECHNOLOGY FOR THE FOURTH GENERATION OF STEALTH LAP TIMERS REACHING UNMATCHED PRECISION LEVELS ! ...


» More info

15/06/2015


Massimo Roccoli's Double Victory


Superb double victory in Supersport class at the 5th and 6th rounds of CIV (Campionato Italiano Velocità) for Massimo Roccoli who, on his MV Agusta-F3 equipped with CORSARO data acquisition sys...


» More info

NEW PRODUCT!


CORSARO


DOUBLE CONSTELLATION GPS + GLONASS LAPTIMER WITH TOUCH SCREEN. THE FIRST FULLY CABLELESS SYSTEM WITH WIRELESS EXPANSION MODULES....


» More info

NEW PRODUCT!


DAVINCI FOR Kawasaki ZX10-R


New DAVINCI Plug and play dashboard for Kawasaki ZX10-R 2011-2014. The new DaVinci for Kawasaki ZX10-R are supplied with a specific plug and play loom directly matching the original harness ...


» More info

NEW PRODUCT!


IONIC NRG


NEW QUICK SHIFT SYSTEM WITH DYNAMIC CUT-OFF TIME MANAGEMENT PER ENGINE RPM

-Approved by IRTA for MOTO2 World Championship use-

...


» More info

NEW ACCESSORY!


New RID-LAMBDA


Following the growing diffusion of mappable engine management systems, we are releasing with pleasure the new RID-LAMBDA modules that can be connected to the CAN BUS line of our devices Stealth...


» More info

NEW PRODUCT!


Stealth GPS-3X Lite


Following the great success of Stealth GPS-3X we wanted to offer the possibility to enjoy the innovative features of that product also to users who, at the moment, could not be interested in Data Acqu...


» More info

NEW FIRMWARE


AUTOMATIC INTERMEDIATES FEATURE SAFD-2


We are proud to release the new exclusive feature SAFD-2 with the REVOLUTIONARY AUTOMATIC INTERMEDIATES DETECTION for STEALTH GPS-3 and ATHON-XS. Starlane Research and Development dept. is al...


» More info

NEW FIRMWARE
NEW S.E.P.L.A. FEATURE


Has been released the new firmware for our GPS laptimers featuring the new S.E.P.L.A. (Starlane Enhanced Precision Latiming Algorithm). As a result of 6 years of success in GPS laptimers d...


» More info

NEW VERSION DIGIRACE-MMX 2.0


DIGIRACE-MMX 2.0 RELEASED!


We can proudly announce the official release of the new brilliant DigiRace-MMX version 2.0. -NOW WITH THE INTEGRATION OF YOUR VIDEOS IN THE ANALYSIS SCREENS AND DATA OVERLAY VIDEO EX...


» More info

NEW PRODUCT!


NEW STEALTH GPS-3X


After the incredible success of Stealth GPS-3, that made it a real bestseller, and to fit the needs of the increasing number of off-road users, we developed a new step for our small GPS laptimer with ...


» More info

NEW OPTION!


Plug & Play loom for Power Shift NRG


By now available the new Plug & Play loom for Power Shift NRG 2011 that allows the connection to the ignition coils of 4 cylinder fuel injection japanese bikes with Denso branded inductive stick ignit...


» More info

NEW PRODUCT


ATHON XS


RELEASED ATHON XS, THE NEW PRODUCT LINE OF THE ATHON FAMILY IS A NEW REFERENCE IN TERMS OF PERFORMANCE AND EXPANDABILITY...


» More info

1° SUPERBIKE - 1°,2°,4° SUPERSPORT
NEW SOFTWARE DIGIRACE-MMX


DIGIRACE-MMX 1.0 RELEASED


Released the new data analysis software Digirace-MMX for all Starlane GPS products. The new software integrates in a totally reviewed and extremely user friendly interface all the most complete ana...


» More info

Firmware update available for Stealth GPS-2
NEW!


POWER SHIFT NRG-RSV4


QUICK SHIFT KIT FOR APRILIA RSV4 Specific quick shift kit for Aprilia RSV4 Factory and RSV4 R. Developed for installation with a specific plug and play wiring, connectable with the original in...


» More info

NEW!


GPS-RECEIVER DUCATI


GPS RECEIVER – LAP TRIGGER FOR DUCATI A GPS receiver that can activate satellite lap timer functions on all Ducati motorcycles of the latest generation to measure lap times with a 1/100-second reso...


» More info

02/08/2009





On the Essay circuit (France), the finnish Aaro Vainio gains the title of Super KF European Champion after a great season with his kart optimally managed by the Official Maranello Kart Team that elect...


» More info

NEW PRODUCT!


Stealth GPS-2


Stealth GPS-2 has been presented. It is the new GPS stop watch Starlane, by now at the third generation of its own satellite devices, has developed to build in an ultra-compact instrument, all the te...


» More info